No.1 Video
Advertising Marketplace
Reinventing Video Advertising
Teads Latest News
Register for London's Outstream Summit, bringing together brands, publishers and agencies to discuss the latest in video advertising.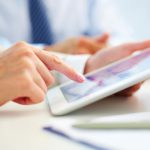 Showing more respect for the user is at the core of industry efforts to put an end to ad blocker adoption. We have joined the recently formed Coalition for Better Ads and the IAB group in the U.S. working on the standardization of new ad units.
Teads continues to reach the most unique visitors worldwide
Native Video Advertising Marketplace
Our outstream video ad exchange brings together quality and scale.
What is inRead?
Native. Premium. Viewable. Born for Mobile.
Our award winning inRead instantly transforms any editorial page on any device into premium video inventory.
Natively integrated into premium publishers' content, inRead champions the user experience with viewable and non-intrusive video advertising.
Changing the Game
The New Generation of Video Advertising
Quality Attracts Quality
83 of the Top 100 Advertisers in the World
Premium Video Advertising at Scale
Over 1.2 Billion Unique Users Across the Globe
Native Video Formats
Outstream Pioneer, Complete Range
of Native Video Formats
The Best Publishers
Partnered With Over 500 of the World's
Most Premium Publishers
User-Friendly Advertising
Sustainable Advertising
Join No.1 Premium Video Ecosystem
PUBLISHER: Monetize your editorial content with Teads
ADVERTISER: Distribute your campaigns with world's leading publishers